Introduction to Naas Vending Services: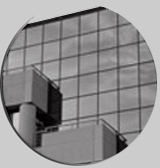 Naas Vending Services supply a range of top-quality vending machines to our customers in Ireland. With over thirty years experience in the vending industry, we have established a reputation for excellence and expertise. We supply a wide range of snack and can vending machines and are the market leaders in cigarette vending.
We are the sole suppliers in the Republic of Ireland of Azkoyen vending machines. Based in Navarra in Spain, Azkoyen are a global group which has been manufacturing and distributing vending machines since 1956. Since then it has grown rapidly and now distributes its products in 42 countries across 5 continents. It has annual revenues of over €130 million and invests approx. €6 million per annum in research & development. To view their website, please click on the link provided www.azkoyen.com.
Naas Vending Services has been working hand-in-hand with Azkoyen since 1989 and has developed a range of vending machines specifically suited to the Irish market.
For more information on our vending machines, please contact us.
Need Help Choosing the Right Vending Machine?
If you are unsure about which vending machine best suits your needs, please Call us now on +353 (045)888267.
Copyright © Naas Vending Services 1972 - 2008. All rights reserved.